Is your Portland area home going on the market this spring? If so, you might just be scrambling a bit, looking for any tip, trick, or project that can help to ramp up your property's marketability. Standing out from the pack is the name of the game, after all.
While curb appeal is certainly crucial, it's also important to make sure that your home's interior is just as welcoming as possible, creating a place where the prospective buyer can easily envision themselves.
Not all interior painting strategies are created equal, especially when it comes to maximizing your return on investment and enhancing that appeal you need. Here are a few professional painting tips to keep in mind!
How Can You Make Your Home's Interior Paint As Marketable As Possible?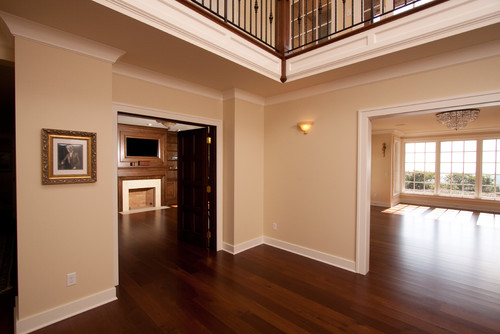 Make Necessary Repairs – Holes, cracks, dents from when you tried to move the sofa yourself… These all detract from your aesthetic appeal, and need to be properly repaired, primed, and painted.
Focus on High-Value Spaces – Kitchens and bathrooms in particular have proven themselves to have true selling power – the right updates can really tip the scales in your favor.
Go Neutral – Not necessarily white, but still neutral. As we touched on above, the goal is to create a space where your prospective buyer can envision themselves living comfortably. A warm, inviting, clean, neutral paint can stand alone, or can be seen as a blank canvas just waiting for personalization. Buyers appreciate this a whole lot more than a daring, zesty lime green in the dining room.
Kitchen Cabinets – Painting your kitchen cabinets is an ideal way to refresh your style without investing in a total replacement.
Bonus Tip:
Hire a professional painting company.
Not only will it save you time and stress, but it also guarantees a quality finish. And, quality paint is attractive, quality paint is obvious, and quality paint sells.
Need a few more reasons? Take a look at this article we wrote, dedicated to the topic of why hiring a pro is worthwhile.
Partner with a Local Portland House Painter
If you live in the Portland, OR, area, be sure to contact us at Sundeleaf Painting. It would be our pleasure to help you maximize your home's potential, creating healthy and attractive surfaces that have a universal, timeless appeal.